Dr. Bhavin Vadodaria- The expert in cancer treatment
A patient's period of treatment begins at the time of admission. The treatment period begins with initial clinical examination of the patient, followed by further diagnostic tests to arrive at a diagnosis. This Hospital is a place where patients come and feel like home.
Equipped with latest instruments
Up-to-date with latest treatment modalities and guidelines
Strong belief in ethical medical practice and team work
International Patient Served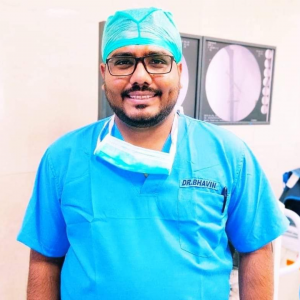 Dr. Bhavin Vadodriya is a renowned cancer surgeon and an expert in the treatment of cancer and its related surgeries. He is a multifaceted personality with a great passion for his work. He has worked in many hospitals and cancer centers in India and has successfully treated thousands of cancer patients.
Dr. Bhavin Vadodariya is a surgical oncologist working with HCG cancer centre – top cancer hospital in India. HCG cancer centres are the most reputed hospital in the world to offer the best cancer treatment services to patients. We have a team of the best and most experienced doctors under whom you will get proper guidance and treatment.
Cancer awareness message by Dr. Bhavin Vadodariya
If you are worried about cancer and would like to find out more about cancer prevention, you are at the right place. Cancer is one of the most common diseases that affect people. Fortunately, there is a cure for most cancer diseases, but people become unwell due to immune deficiency and other lifestyle factors and suffer from cancer. Watch this video for more information
Patient experience with Dr. Bhavin Vadodariya